AirBlast Tail Transfer
The Spinnaker AirBlast pneumatic tail transfer device safely transfers the tail from one section to another without operator involvement and is an excellent alternative to high cost airfoil and vacuum belt transfer devices.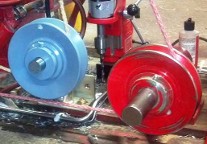 Spinnaker rope sheaves come in all sizes and are direct replacements for Wespatt and Kenyon rope sheaves.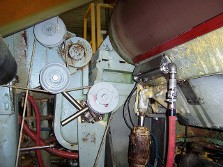 Hands-Free Tail Transfer
The AirBlast tail transfer effectively creates hands free tail tranfers between sections on any grade tissue, paper or board at speeds up to 2000 FPM.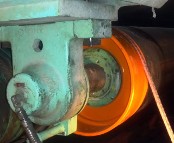 Need a special sheave? We custom design and manufacture free wheeling and other specialty rope sheaves to solve your problems.
Horizontal Rope Stretcher*
Spinnaker Super Stretch (not shown) rope stretchers run in low rope tension and automatically switch to high tension for tailing. The ropes and splices experience less stress, which increases rope life.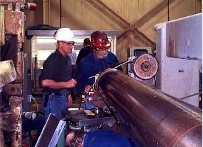 Contact us for rope audits, trouble-shooting, and field service to help improve tailing safety, effeciency, and rope life.